1

Correction

In the original publication [1] were several parts incorrect. The corrected versions can be found below. The original article has been updated to rectify these errors.

Equation 3:

Equation 4: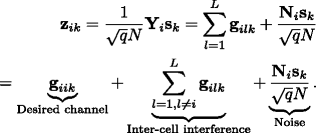 Paragraph under Proposed Channel Estimator:
The proposed estimator for _ik makes the acquisition of inter-cell large-scale fading coefficients unnecessary. The task of gaining knowledge of those coefficients may be unjustifiable in practice due to the excessive, e.g., in case there are L cells serving K users in each one of them, each BS needs to acquire (L – 1)K inter-cell large-scale coefficients.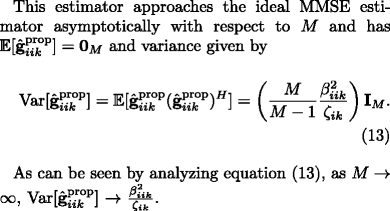 Paragraph and equations under Remark 3: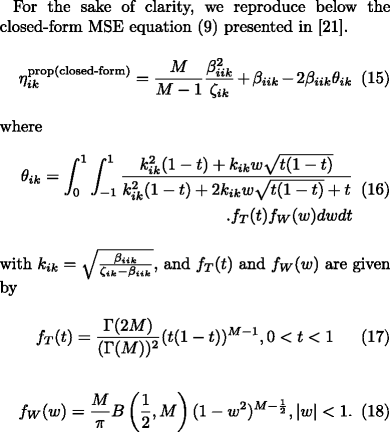 Figure 3
Paragraph under Numerical Results and Discussion.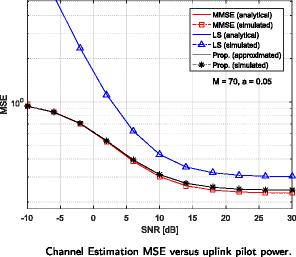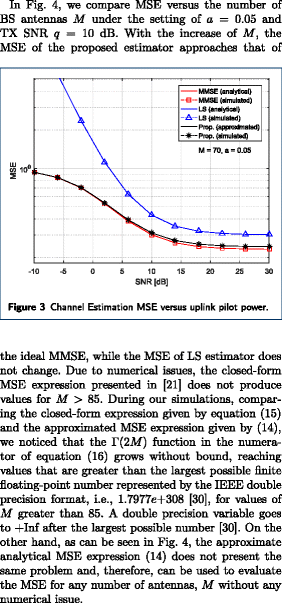 Rights and permissions
Open Access This article is distributed under the terms of the Creative Commons Attribution 4.0 International License (http://creativecommons.org/licenses/by/4.0/), which permits unrestricted use, distribution, and reproduction in any medium, provided you give appropriate credit to the original author(s) and the source, provide a link to the Creative Commons license, and indicate if changes were made.
About this article
Cite this article
de Figueiredo, F.A.P., Cardoso, F.A.C.M., Moerman, I. et al. Correction to: Channel estimation for massive MIMO TDD systems assuming pilot contamination and flat fading. J Wireless Com Network 2018, 56 (2018). https://doi.org/10.1186/s13638-018-1055-z
Published:

DOI: https://doi.org/10.1186/s13638-018-1055-z