Correction
In the original publication [1] were several parts incorrect. The corrected versions can be found below. The original article has been updated to rectify these errors.
Equation 3:

Equation 4: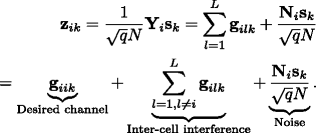 Paragraph under Proposed Channel Estimator:
The proposed estimator for _ik makes the acquisition of inter-cell large-scale fading coefficients unnecessary. The task of gaining knowledge of those coefficients may be unjustifiable in practice due to the excessive, e.g., in case there are L cells serving K users in each one of them, each BS needs to acquire (L – 1)K inter-cell large-scale coefficients.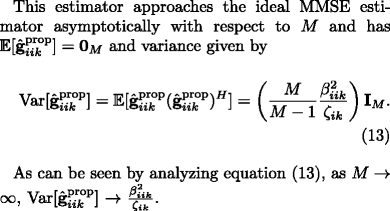 Paragraph and equations under Remark 3: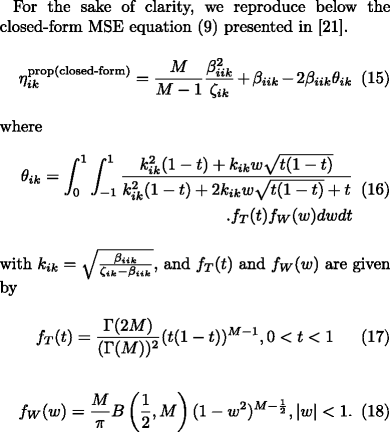 Figure 3
Paragraph under Numerical Results and Discussion.